Welcome to The International Medical Oncology Library at BoomJa.com.
The International Medical Oncology Library is a growing categorization of oncology (cancer) and hematology-related content and resources selected and organized by human editors to help people find, use and share the wealth of information and knowledge pouring onto the Internet. We welcome submittals of useful information related to oncology and hematology and encourage you to let us know if you feel important information is not included.

Why this library?
The World Health Organization (WHO) estimates that cancer is set to surpass heart disease as the world's leading cause of death. According to the WHO, the burden of cancer doubled globally between 1975 and 2000 and will become the leading cause of death worldwide in the year 2010. As aresult, leading cancer organizations around the world are working to combat the disease worldwide through vaccinations, smoking cessation programs and other measures. Researchers estimated that cancer incidence will almost triple by 2030, with 20 million to 26 million new cancer diagnoses and 13 million to 17 million deaths. The Medical Oncology Library, is designed to help speed-up any internet search dealing with oncology, hematology and general, cancer related topical searches.
Texas Assisted Living Library , HealthCare in Arizona
Sites of Interest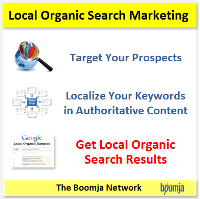 New York Assisted Living Library